Marcotte Systems Solutions
- Published on April 7, 2020
Cutting edge technology now available to smaller ready-mix producers.
Dispatching is a critical business function in the ready-mix producer's supply chain.
Eradicating lost minutes in the concrete delivery process is a major challenge for all ready-mix producers today. Inadequate utilization of truck and driver assets results in increased operational costs.
Smaller ready-mix producers are faced with meeting customer's highest requirements and satisfaction while maintaining an efficient and profitable delivery process.
The Software as a Service (CLOUD) model permits smaller organizations access to implement enterprise software dispatch solutions that were once known to be only justifiable for larger corporations.
The following business case demonstrates how a small metropolitan area ready-mix producer with a 12 truck operation implemented MARCOTTE Dispatch and leveraged unique best of breed software features to increase the operational efficiency and profitability.
MARCOTTE Systems' experts were involved in the discovery and assessment of the Ready-Mix producer's business challenges.
Challenges
The need to better understand the proportion of time spent waiting/idle by the truck fleet at job sites.
Manual scheduling based on predetermined delivery phase times.
Lack of precision, tools, and key business indicators to help employees make the right decisions in an ever-changing environment.
Measurable metrics to determine a % increase in efficiency or cost reductions.
Implementation of an enterprise solution and the support for organizational change.
Solutions
The MARCOTTE Systems' team of experts seamlessly implemented
MARCOTTE Dispatch which enabled the following functions: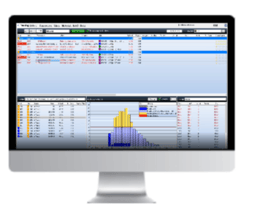 Real-time predictive route scheduling via Google API (time, day traffic)

Real-time predictive loading times via MARCOTTE AI (by truck,volume,mix)

Real-time truck tracking

Real-time Truck dynamic scheduling via delivery statuses

Auto-dispatching and truck allocations based on specific jobs/orders.

Integration of Quickbooks to automate invoicing of tickets process
The MARCOTTE Systems' team of experts seamlessly implemented
MARCOTTE Insights which enabled the following functions: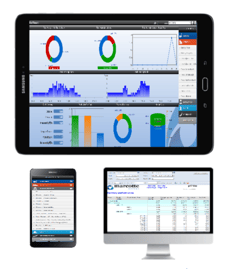 Real-time Delivery Key Performance Indicators (KPI) supporting an efficient and simple decisions process

Real-time Management KPIs overseeing the global efficiency of the operations
Results
Thanks to an easy to use interface, Dispatchers could rapidly and seamlessly prepare their schedules considering all delivery predictions and parameters set by the organization.
"Several days following our implementation, the centralized dispatch and all the advanced reports and dashboards enabled us to better control our operations and act on where improvements were needed."
AFTER 90 DAYS
11% reduction of eradicated lost minutes
9.7 minutes reduction per trip
A daily average of 30 trips represents 4.85 hours of eradicated time per day.
If the high expense associated with purchasing Ready-Mix specific software systems has prevented your business from taking advantage of today's powerful technological tools, consider the economical difference that Marcotte has to offer.
Contact us at sales@marcottesystems.com